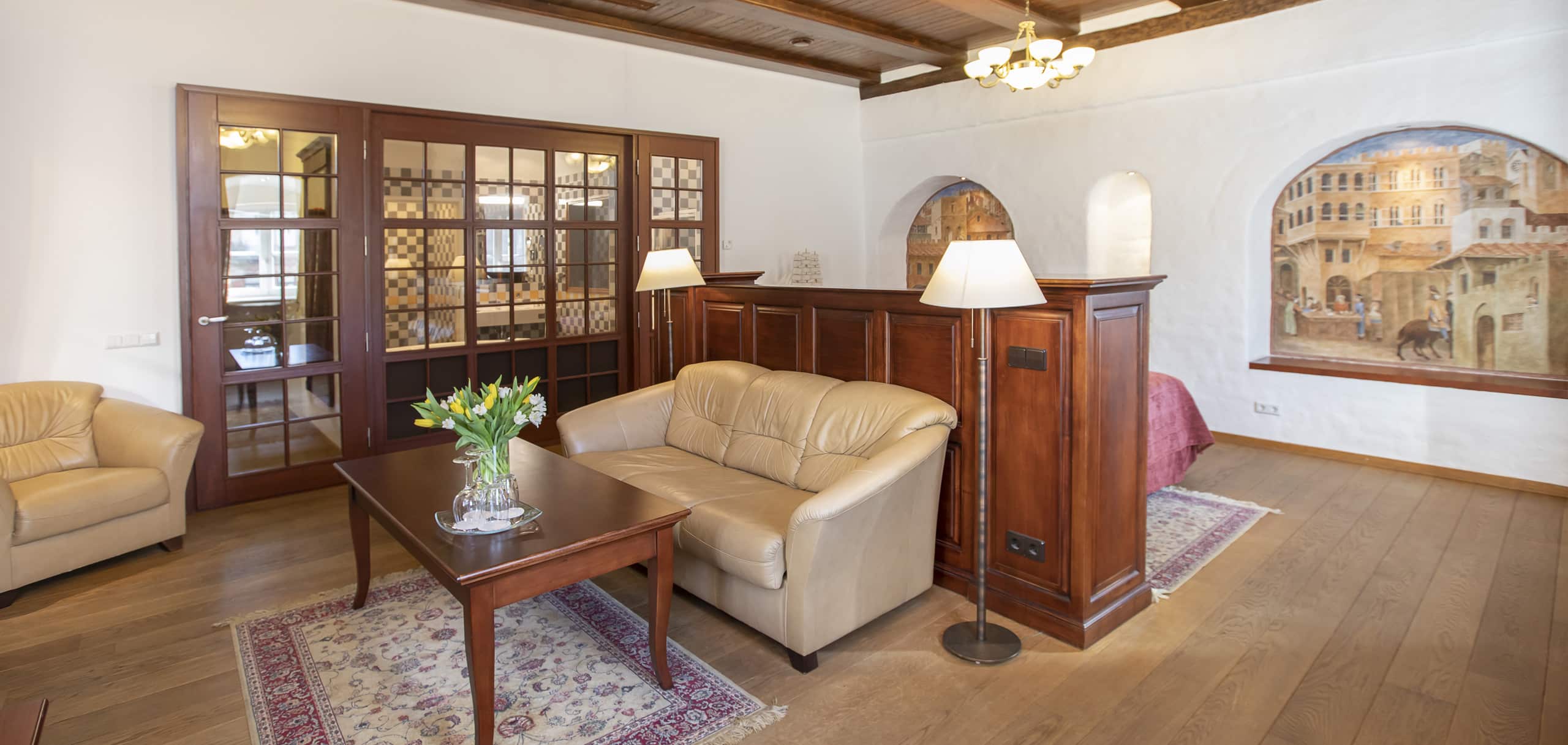 Gothic suite
A suite in the spirit of the old Gothic, with Venetian scenes in the alcoves. A lot of books and magazines create an atmosphere of true home. The suite has a separate entrance – just up the stairs and you're in your own private space.
The sleep and lounge areas correspond well with each other in a spacious 56 m2 suite. This room allows you to enjoy a jacuzzi and a personal sauna. For your convenience, the room is stocked with slippers, bathrobes and other cosmetics.
A television set with satellite TV, wireless internet connection, central air conditioning and a minibar with drinks and snacks add to the convenience.
The "Daugirdas" suite is often chosen by the World's celebrities, heads of state and sports stars. Newly-weds prefer it for their wedding night. Photographers also like it for its remarkable interior.
Other amenities include:
Jacuzzi and personal sauna
The lights can be comfortably controlled from your bed
Safe
100% soundproof door means no outside noises
This suite has an interesting story. At the time when Kaunas was Hanseatic League city of merchants, this apartment belonged to a clever trader, who experienced the burden of ruthless taxation himself. The story goes that the trader would use the imperceptible alcoves in the room to help other trades slip the customs officers. When the officers would go on a bender at the nearby house after collecting enough tax, the clever trader would light candles in the alcoves as a sign that the river is safe to travel, since the customs officers were having a ball.
Get the latest news and the best
Offers first!