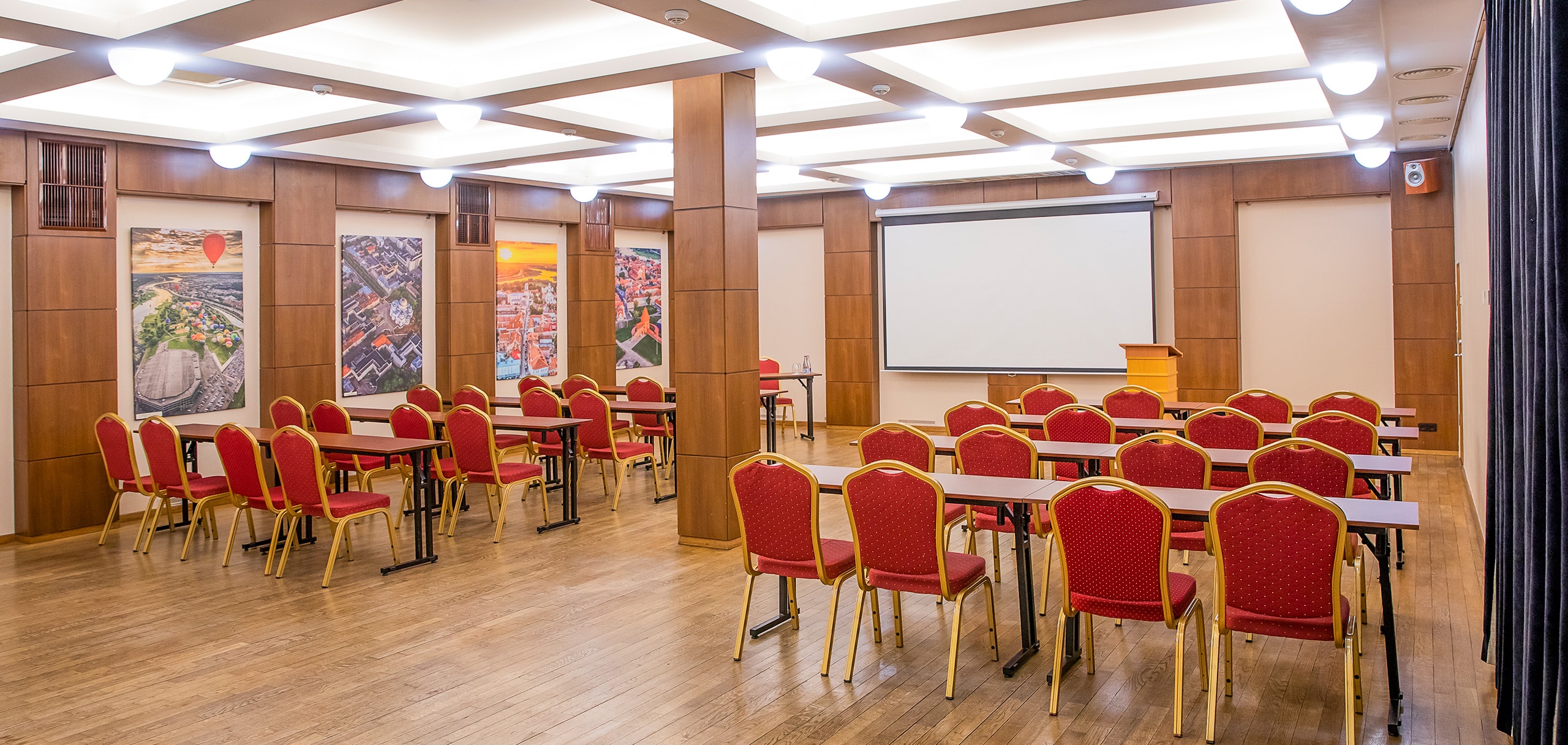 Conferences
Foreign guests and Lithuanian companies are welcome to organise seminars and conferences at the 4-star business class hotel "Daugirdas". Unique and cosy spaces, delicious food, coffee breaks and friendly service will be taken care of. Convenient location allows to reach the Kaunas town hall and other historically important locations in just a few minutes.
Well ventilated conference spaces with modern equipment.
A closed space helps people concentrate and keep their focus.
A bar space near the conference hall is a great place for conversation and discussions during breaks.
The participants can grab a coffee in the "Sky" terrace (in warm weather), take a stroll by the river in Santaka or check out the old town.
We can arrange for guest transportation from Vilnius or Kaunas airports.
If conferences or seminars are multi-day events we take care of any logistics, as well as the free time: trips to Rumšiškės, Birštonas, Druskininkai, Nida or sailing on Nemunas can be arranged.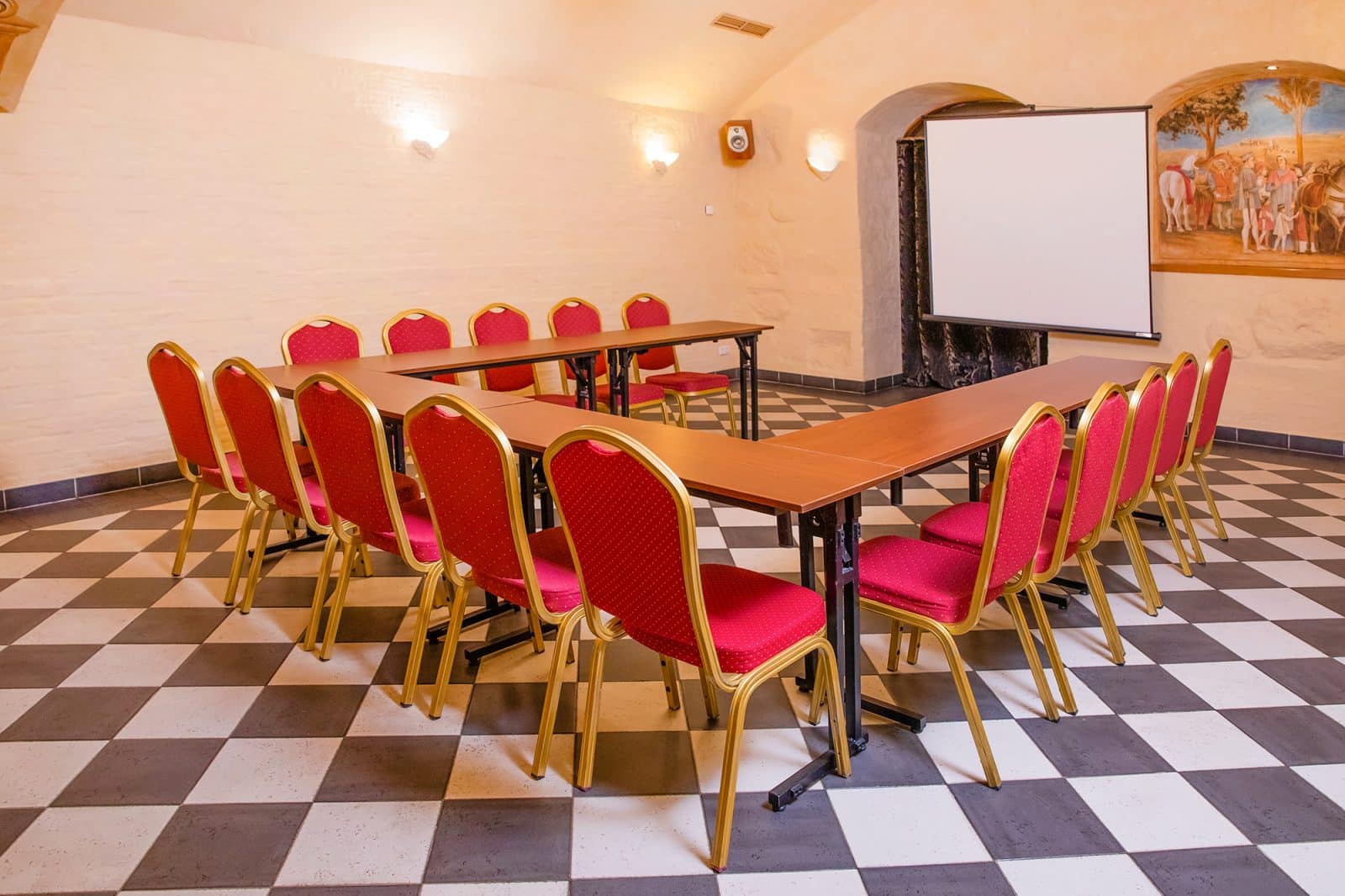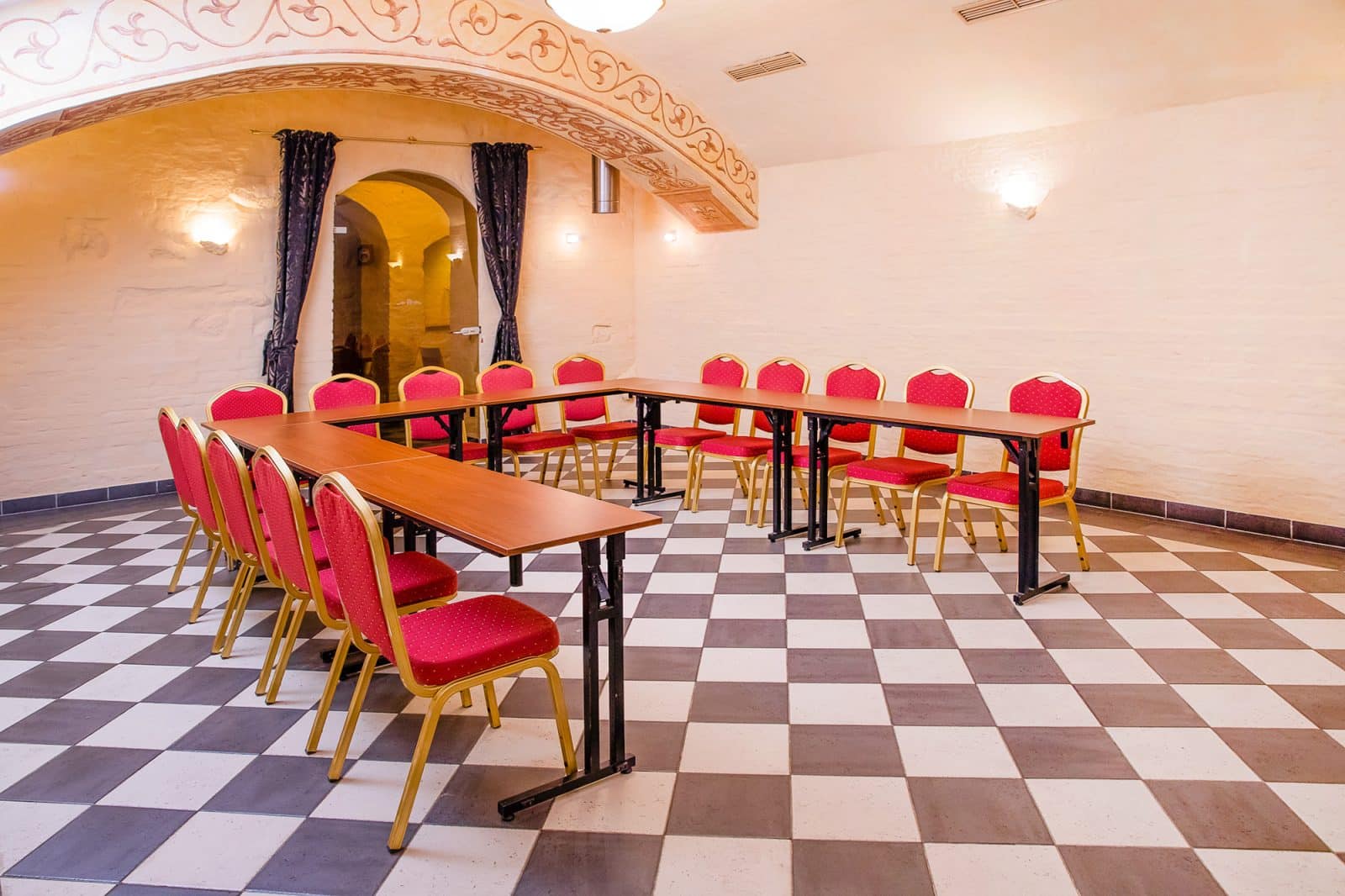 FLAMBÉ HALL
30 people
41 m2
The hall is decorated with authentic alcoves and frescoes that create a remarkable ambience and provide even more charm to your event. The cosy space is perfectly suited for training, seminars, after-parties, receptions, product or service presentations, or other special occasions.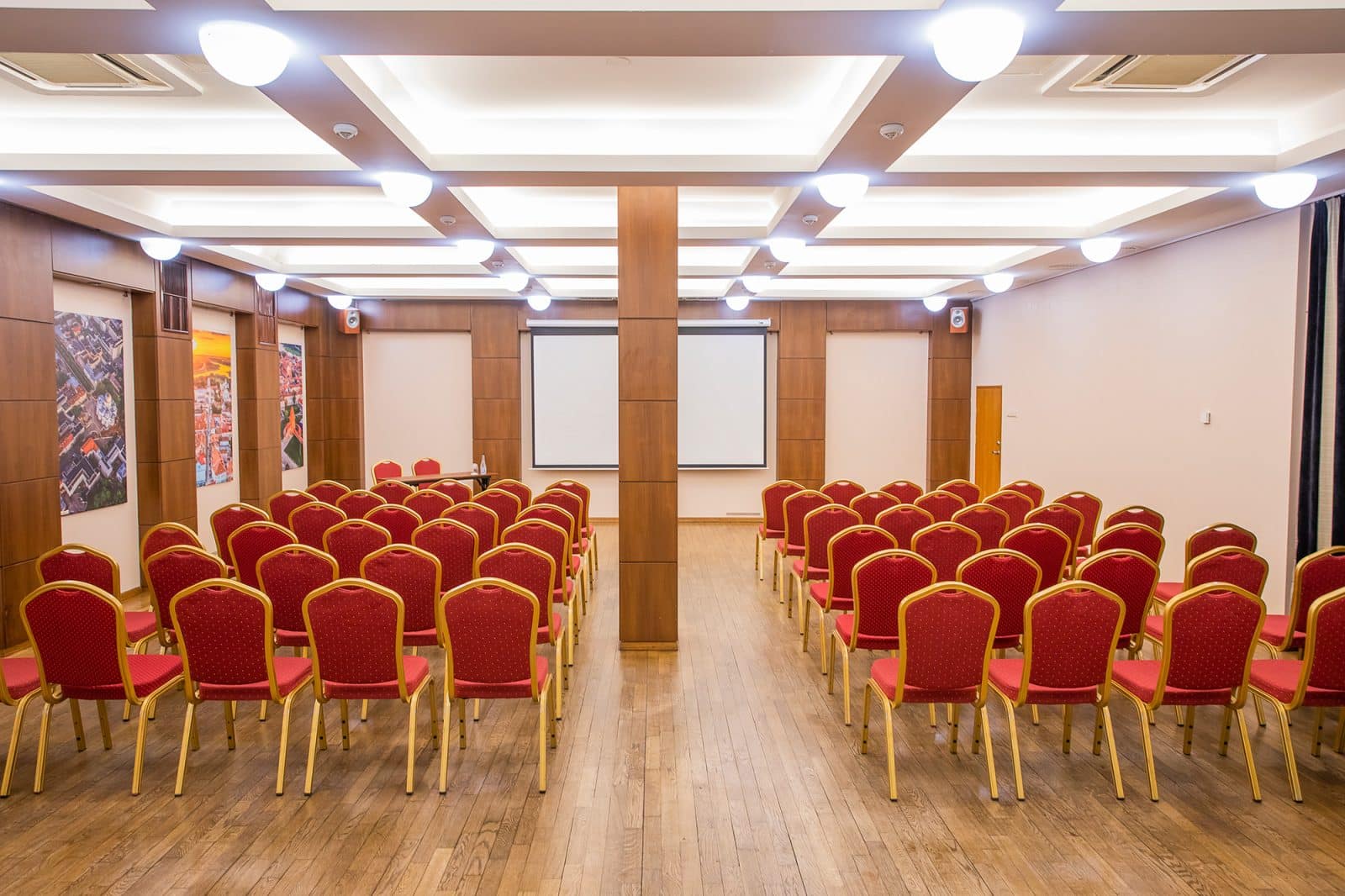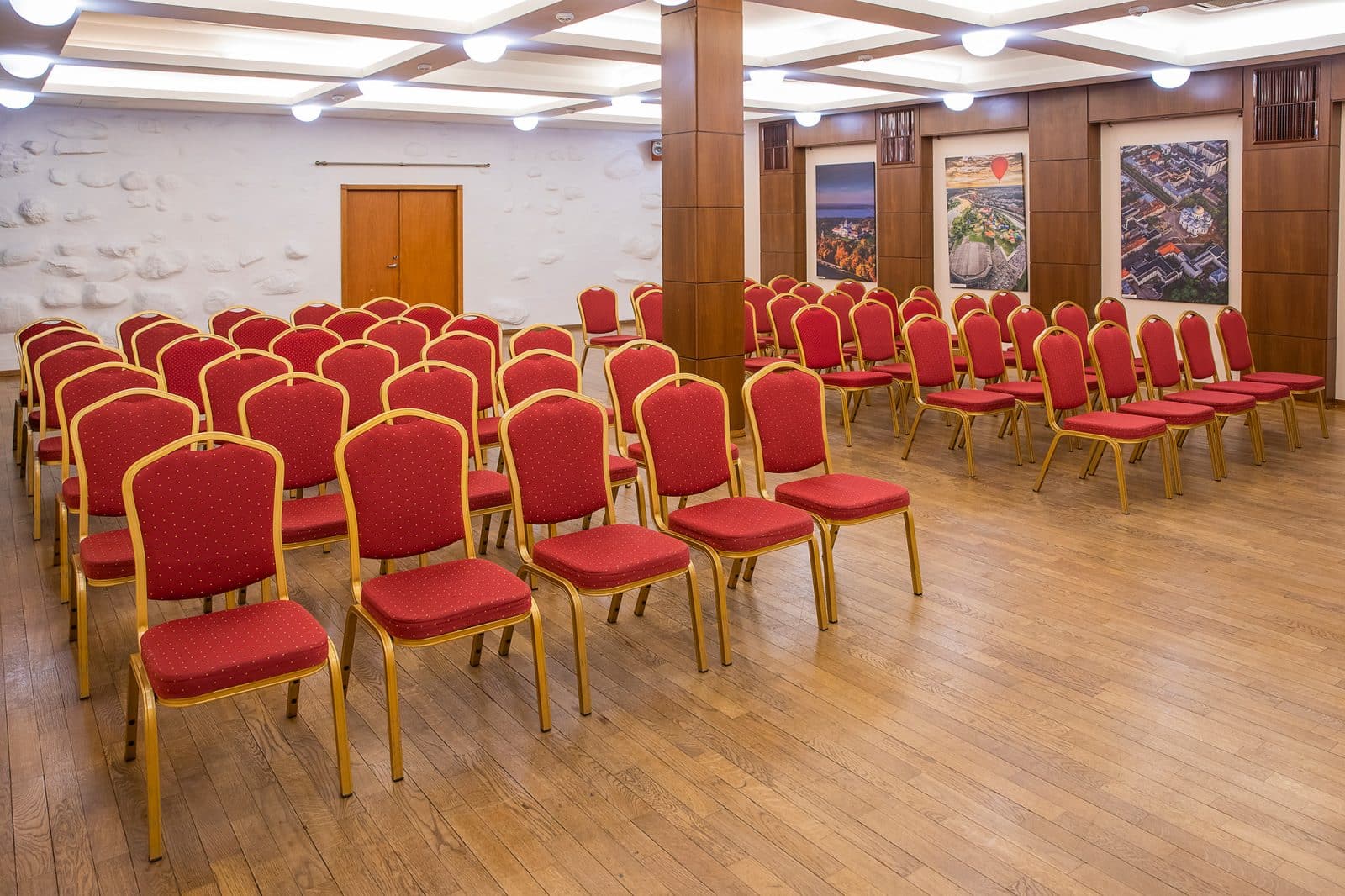 PILLAR HALL
100 people
110 m2
A cosy historical space with an authentic XVI-XVII century stone wall. The hall can be equipped and serviced (catering, coffee breaks) as needed. It hosts conferences, training, seminars, evenings of thanks and business dinners.
Get the latest news and the best
Offers first!