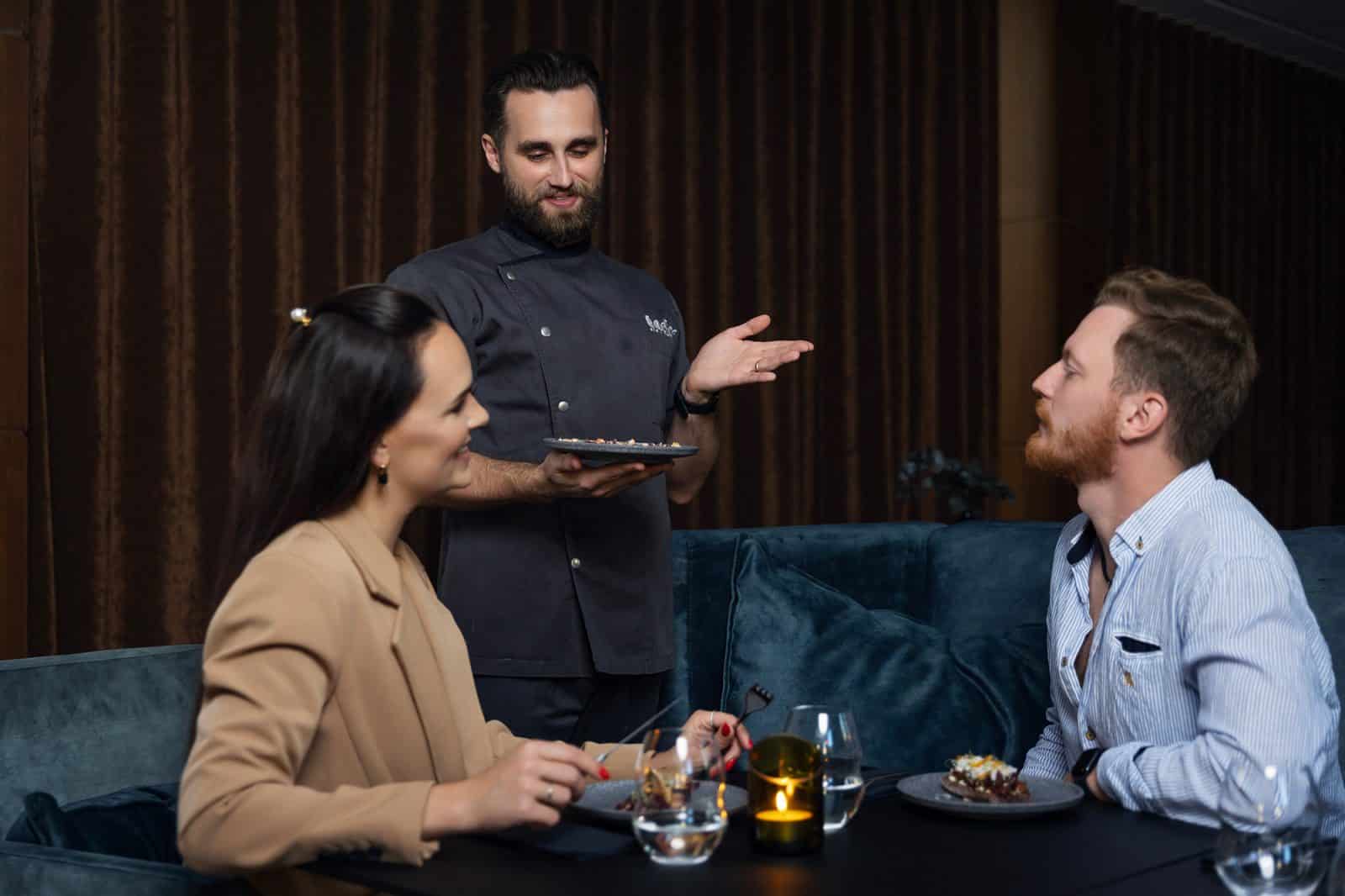 < Back
Tasting menu
Cold course
Hot course
Dessert
Drinks can be ordered additionally
40.00€ – 80.00€
We invite you to try unexpected food and drink pairings, presented remarkable. Well balanced menu – tastes between mild and strong, spicy and sweet, different textures, temperatures and colours. You can also order food and drink pairing.
Give tasty moments and time to each other! A gourmet dinner is a great opportunity to spend an unforgettable night together!
Photographs are associative. The tasting menu is chosen by the chef, depending on the season.
****
This voucher requires advance registration. Present it before receiving services. Failing to use this voucher before the expiry date will render the voucher invalid, with services considered rendered. The voucher is not valid for alcohol and tobacco purchases.
Gallery
Get the latest news and the best
Offers first!