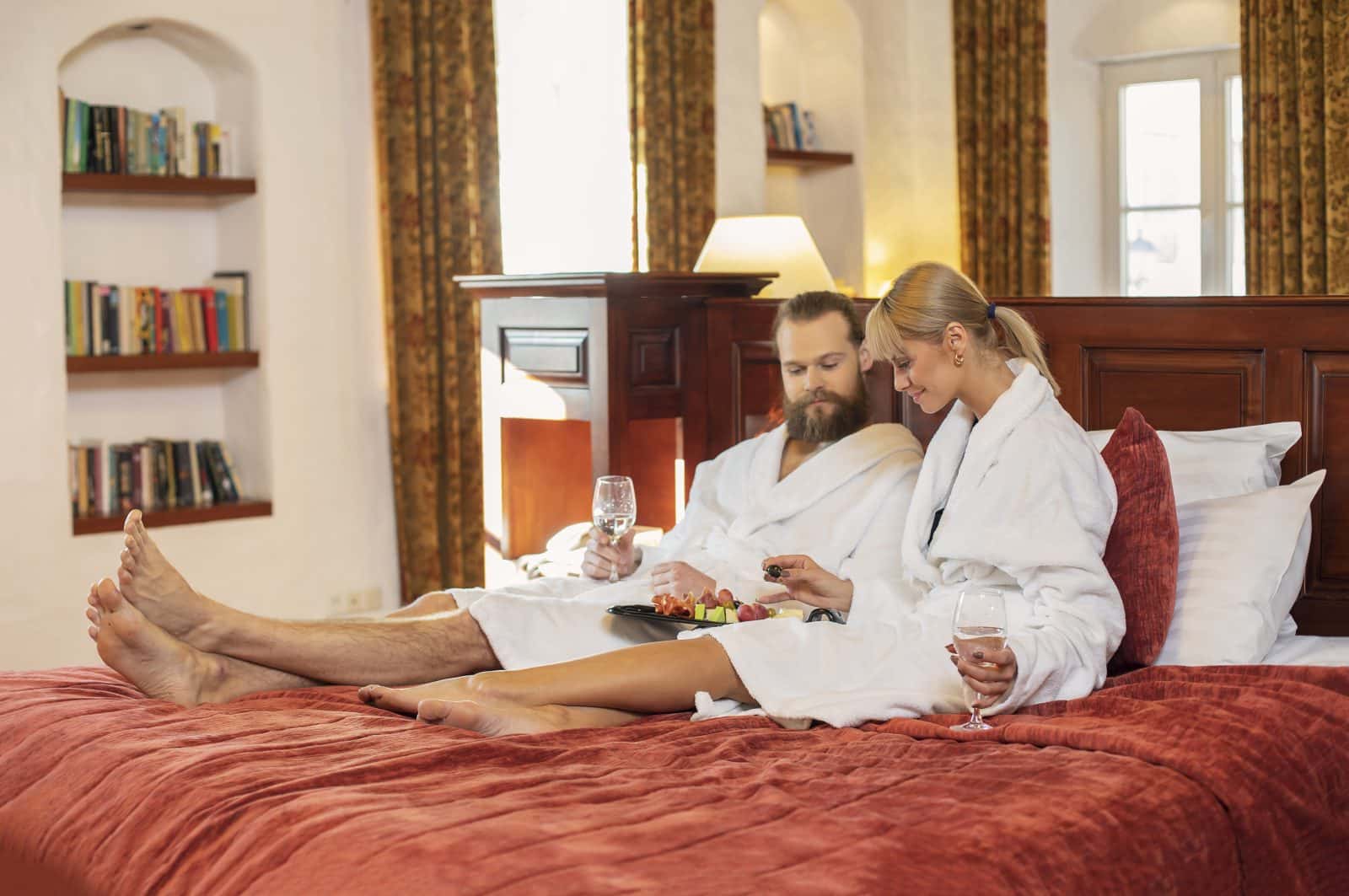 < Back
Weekend in the Gothic suite for two
Jacuzzi in the room
Personal sauna
Bathrobes for two
2 nights
Breakfast buffet
55 m2 suite
350.00€
A lot of Lithuanian and foreign celebrities have stayed in this suite. If wall could talk, they'd sure have some interesting stories. Have a great time Kaunas – European capital of culture 2022. This is our most lavish suite with personal jacuzzi and sauna.
Breakfast buffet in the restaurant, in the morning.
****
This voucher requires advance registration. Present it before receiving services. Failing to use this voucher before the expiry date will render the voucher invalid, with services considered rendered. The voucher is not valid for alcohol and tobacco purchases.
Gallery
Get the latest news and the best
Offers first!